What is the Strongest Coffee? (The Strongest Kickstart Ever)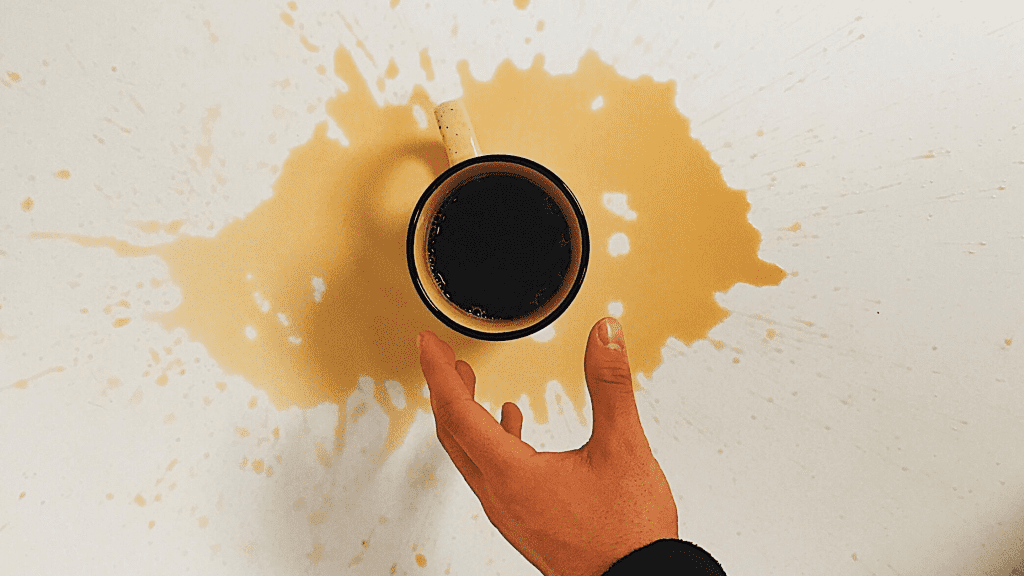 Whether you are a coffee connoisseur or a workaholic, a book lover who likes it slow, or a socializing person always with a group of friends, coffee is everybody's thing!
Today we will be talking about a 'has it all' type of coffee. The strongest coffee! Is there a type or brand of coffee that gives the strongest punch in its first sip? Whatever a regular cup of coffee has to offer, that strongest coffee has the same at its peak. Something we would like to call the height of coffee pleasure!
But how do we measure coffee happiness? What makes a coffee the strongest coffee?
This article is going to be all about it. We will be discussing what the strongest coffee is? What makes it the strongest? Is there a coffee with the title 'the strongest coffee'? We also have a compilation of some of the best strongest coffee options out there.
What is the Strongest Coffee?
The strongest cup of coffee imaginable can be defined by its strongest, most intense flavor, or highest caffeine content. So, we can safely say that even the strongest coffee has two types:
Strongest Flavor:
For a stronger cup of coffee, we always use Arabica beans over Robusta. That is because Arabica beans have a stronger, more intense flavor. At the same time, it has that palatable, sweet, chocolaty flavor profile. But that does not mean it has greater caffeine content too. On the other hand, Robusta has a harsh, bitter flavor, not palatable, though, and has higher caffeine content.
Highest Caffeine Content:
Higher caffeine content is the measure mostly used for the strongest coffee. Light to medium roasted coffee beans from the Robusta family is the secret! We shall be sticking to this type of strongest coffee for the most part. But the taste band, don't worry. You will see taste and flavor impacting our opinions now and then!
Are there any Manual Factors involved in the Strongest Coffee?
Starting with the choice of coffee beans, Robusta is your answer to the strongest coffee. Robusta is almost 2.7 % caffeine compared to the Arabica beans, which are 1.5 % caffeine by weight.
With that said, there are some minor but very effective ways in your control to make the strongest coffee:
Prefer a lighter roast.
Grind your coffee yourself and brew it instantly.
Use a fine grind. The finer the coffee, the more caffeine it releases.
An optimal ratio of bean to water that doesn't play with the flavor that much.
Can I make my Strongest Coffee Taste Better too?
The strongest coffee does not have much to do with our likes if it does not taste good. I mean, if it's just about the drug caffeine, I can inject it into my bloodstream. Why would I torture my taste buds?
Let's talk about the second type of strongest coffee: the one with a better taste.
Here's the idea. While Robusta brings its caffeine and Arabica its flavor, let's use a blend of both. So, yes. Look for an optimal combination of dark-roast Arabica and light-roast Robusta for a better-tasting strong coffee.
To improve your experience with the strongest brew, you can use a coarse grind. It gives a more consistent and natural flavor as compared to the powdery, chalky tones of a fine grind.
Alternatively, add a pinch of salt to counteract that bitterness if the caffeine content is a must-have in your strong coffee!
Top 5 Strongest (Most Caffeinated) Coffee Brands
Here are the top 5 best picks for the most caffeinated, strongest coffee brands available on the market:
Consider your caffeine tolerance rate before buying Devil Mountain Black Label! With 1555 mg per serving, Devil Mountain is the most caffeinated coffee available on the market worldwide. Although it has enormous amounts of caffeine, it doesn't taste that bitter. Instead, it has a non-bitter and smooth taste.
A sip of Devil Mountain Black Label is like sticking a fork in the socket. Devil Mountain will spike your mood with an energy punch that gets you through the day like a Ferrari. What's even more surprising about Devil Mountain Black Label is that it does its job without any jitters despite the high caffeine concentration.
Characteristics Features:
Pure Arabica ground beans
1555 mg per serving (12-ounce)
The taste is not bitter even with the strong flavor
Don't get scared by the word "Biohazard." It is totally safe to drink! Biohazard Ground Coffee is a name every strong coffee lover knows. It is one of the strongest coffees in the world, with 928 milligrams in a 12-ounce serving.
These organic certified dark-roasted Robusta beans deliver strong taste and high energy content. The taste is a bit bitter, but you'll forget that after taking a sip of this fuel. You can even try Biohazard Ground Coffee in plenty of flavors, including nuts, chocolate, and tobacco.
But you also have to stay cautious with this coffee. Casual coffee drinkers are not going to like it due to its bitter taste and strong flavor. Biohazard Ground Coffee is only recommended for those with a better caffeine tolerance.
Characteristic Features:
Dark roasted Robusta whole beans
928mg caffeine per serving (12-ounce)
Strong but non-bitter taste
This is probably the only coffee brand with a non-deadly packaging and name. "Very Strong Coffee," says pretty much all that's in the packet. With a 12-ounce serving of Very Strong Coffee, you are putting a whopping 1,350 milligrams of caffeine in your body.
Very Strong Coffee is made of pure Robusta beans, which are naturally high in caffeine content. The moment you open the packaging, the rich aromas give an idea of what you have bought. Very Strong Coffee is no ordinary coffee; you must be careful about some things about your health. These high amounts of caffeine are only suited to those with a high tolerance to caffeine.
We don't prefer Very Strong Coffee for those who are thinking of trying a strong coffee but with the same level of sophistication in taste. We warn that you might find the taste very bitter compared to the casual coffee you have been drinking so far.
Characteristic Features:
Sourced with pure Robusta ground beans
Strong bitter taste
1350mg caffeine per 12-ounce serving
Even in a strong coffee, it is not just the high caffeine content that matters. Taste gets a point or two too. The Death Wish Coffee is not the most caffeinated one on the list but certainly is the most famous one.
It has a uniquely delicious taste, a mix of chocolate with a hint of cherry flavor. The taste is extracted from the pure Arabica and Robusta coffee beans, making you fall in love with the perfect blend.
With just one sip of Death Wish Coffee, you can say goodbye to your deepest nights of sleep. It is a perfect balance of caffeine potency, artisanal flavor, and quality. Besides, Death Wish Coffee is Organic and USDA-certified, drinkable without giving your body uninvited jitters.
Characteristic Features:
Ground beans– a blend of Robusta and Arabica beans
728mg caffeine per serving (12-ounce)
Smooth chocolatey flavor with a touch of cherry
The strongest coffee doesn't have to taste bitter. Banned coffee can be the first step toward the strongest coffee journey.
With its 474 mg of caffeine per serving, it does make a very strong cup of coffee but is better tolerated than the other deadly caffeine contents. With more than double the amount of caffeine per serving than an espresso, Banned coffee can easily be your pick-me-up punch on a hectic day. What makes it famous is its flavor. Since Banned coffee uses a medium roast, you are going to miss that bitter, bold flavor typically associated with 'strong' coffee. But the chocolatey, berry flavor will surely make you fall in love with it.
Characteristic Features:
474 mg per 12-ounce of serving
A blend of Arabica and Robusta beans, Whole and ground beans
Chocolatey hint with a strong flavor
Final Thoughts
Coffee is not just a beverage for workaholics or book lovers. It's a hell of an adventure and fun, too, for those who like to mix and match and experiment with flavors. In the article, we talked about the Strongest Coffee. Mostly, it refers to the highest caffeine content. But above, we have also discussed ways to keep the flavor while you brew yourself a strong punch. 
And then we have the top 5 best picks for you as well. Although Death Wish Coffee was once known to be the strongest coffee ever, you can see how many other brands have come up with even better caffeine content.
Tagged:
caffeine in coffee