The Ultimate Guide to Coffee Bags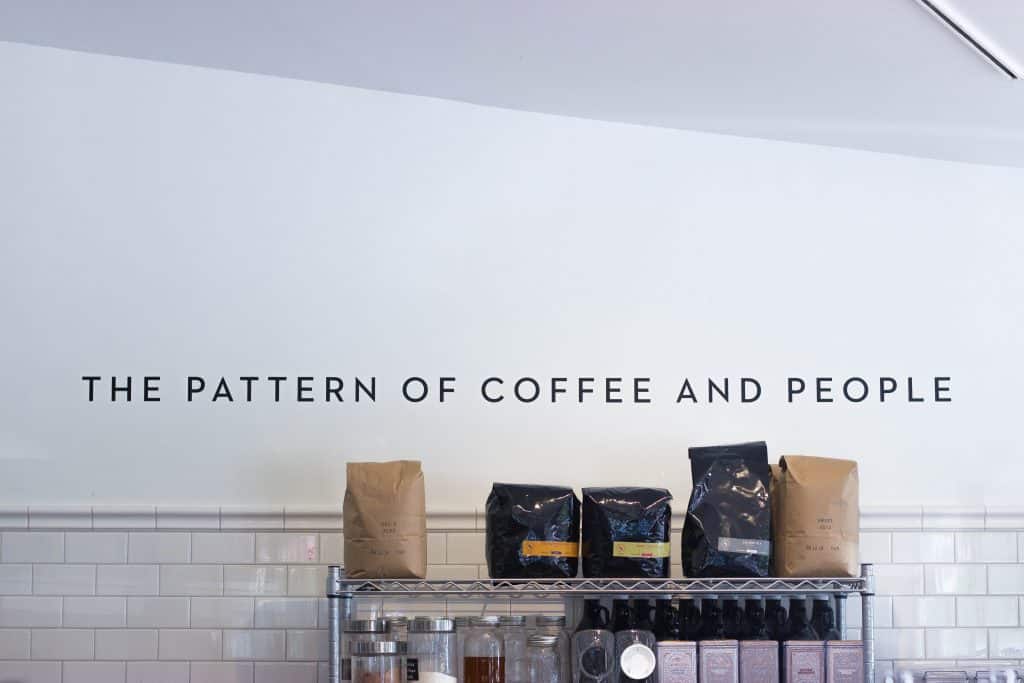 With the world's coffee consumption steadily increasing, so are the options of how to brew the perfect cup. Either you're new to coffee bags, like the majority of us, or you can recall such an item being stacked on supermarket shelves in the 1980s. Whether it lacked a good pitch or it was priced out of competition, we're not sure. One thing we do know though is we're now set to make the most of this quirky little number.
So what exactly is a coffee bag? You got it in one, it works just the same as a tea bag. It's that simple, yet as ever with coffee, you're never too far from the next learning curve. Let's take a sneak peak at what punch coffee bags can pack:
they taste heavenly
come as decaf too
some are vegan
can be recyclable… and more!
In essence, coffee bags are able to deliver different types of coffee of various strengths and tastes within minutes. Just dunk the coffee bag in your cup, pour in hot water just off the boil, squeeze to taste with the back of your spoon, remove and – tada! Enjoy your coffee.
It doesn't get easier
A cup, a coffee bag and a kettle or source of hot water and off you go. Travel light, safe in the knowledge that a perfect espresso awaits you no matter what your room service is like.
Now you're probably already in the middle of parallel-searching for where to grab a box of these oh-so-handy must-haves. You've stopped in your tracks due to the sheer variety on offer. It's all good – just follow the guide.
How strong should my coffee be?
Contrary to popular belief, the more a coffee bean is roasted, the less caffeine it retains. Crack the bean just once and you'll have as strong a coffee as you can get. It's down to a temperature trick, really. The higher the roast number, the higher heat the coffee beans will have been exposed to, for longer. Why bother with this grade? Because it affects taste. Light roasts are often bitter and more caffeinated. Dark roasts, as you would expect, touch on the smoky notes. They have also lost more caffeine in the process.
Now you know – a high roast number won't be doing very much for you after you literally had to drag yourself out of bed or if just hopped out of the red-eye flight.
The world's your oyster – yummy
Sorry if you're not a fan of oysters! But back to coffee. Here's how we meant that.
The fact coffee bags are relatively new doesn't mean they have to be bland. Quite the contrary.
Do you like fruity tastes? Nescafe Azera Americano has it in store for you.
Are you the sweet-tooth type? Why not try New Kings Coffee Fresh Ground coffee bags with notes of toffee and almond? If that gets you hooked, you can sample all light, medium and dark roasts from their selection box mix.
Or do you just want to shake things up a bit? Try something new today with Costa Coffee's Mocha Italia Signature Blend. Let its nutty and caramel tones inspire you.
Beyond the pure sensory journey each separate coffee takes you on, there is a very real and traceable path you can follow. It may be that one coffee bag contains beans from several countries – such as Taylors Rich Italian Coffee Bags. This brand is Italian-inspired and uses coffee beans from African and Latin American origin. They all carry the Rainforest Alliance logo, meaning they've been selected according to sustainable farming practices.
Finding your perfect match
You will also find coffee bags sourced from one spot. Take the famous Colombian coffee for one, available from Sainsbury's Fairtrade Colombian Coffee Bags for example.
As with any other product, you will find any price range under the sun. The good thing about it is you can switch between the two, thereby making small savings to reinvest in the top-of-the-range stuff. Because as coffee bags go, taste will always be miles ahead of your run-of-the-mill office instant coffee.
The coffee bag mug will yield similar results to coffee prepared using a filter machine. If the volume of coffee your office (or household!) goes through makes single coffee bags seem like a hassle, you may actually prefer the filter machine. It can cope with multiple cups at once for as good a result. For more on this topic click here.
Back to that top-tier coffee bag: you will recognise it by the '100% Arabica' label on the box. This is the King among coffee bean types. Take any other type and it won't even get advertised on the packaging.
How green is my coffee bean?
Granted – at the start of the process, all beans are green. But as you journey through manufacturing to the end product, your coffee bags may not be subject to the same processes.
Some are roasted and packed locally. Other bags contain plastic. Some can be used entirely for compost. We have in mind Moreish Intense Brew which are certified vegan, roasted and packed in the UK.
Some brands don't use any chemicals to achieve a decaffeinated product. Read: some do. To steer clear of such practices, do your research or click here! Raw Bean, 100% Arabica Colombian decaf coffee bags.
Already mentioned above, Taylors Rich Italian Coffee Bags boast carbon-neutral status. As you will have gathered, there are plenty of ways to keep your carbon footprint in check as a coffee enthusiast. Of course, if these aspects matter to you, the best option would be to invest in a commercial coffee machine so as not to waste any packaging at all. Sounds appealing? Then take a look here.
The little things that matter
What if you enjoy a brew only once in a blue moon? Then the open carton can sit in your cupboard for a month without compromising the aroma. Because you can also earn the title of coffee aficionado while enjoying other beverages too.
Avoid wasting by picking the right size of pack. Most brands offer different content sizes, usually packed by 10, 25, 30, 50 or more.
Did we forget to mention what the coffee bag actually looks like? On the design front also, there is variety. Round or square, pyramid-shaped, with or without a string tie and tag, with wings to prop it up on the rim of your cup. The list goes on.
As you can see, the coffee bag alternative is a pretty good one when considering non-commercial consumption. Raise the number of cups required to 50 or 100 a day and you'll have other things to consider. We're here to help with that, too. Check out.
Tagged:
coffe bags
coffee in bags
tea bags