Best Non-Toxic Filter Coffee Makers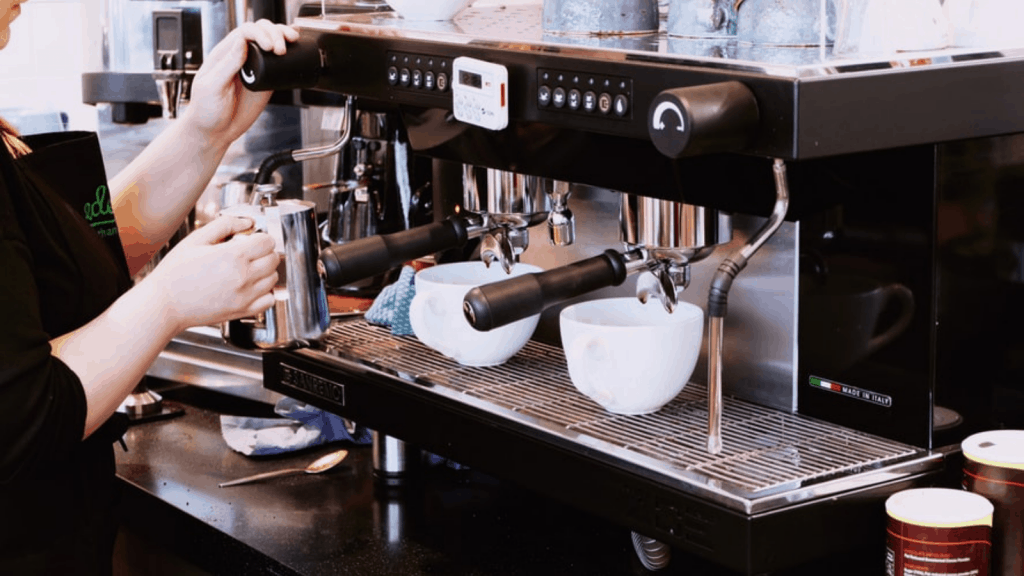 Non-toxic or BPA plastic-free coffee makers are a requirement in today's world when everyone is aware of the harmful or toxic effects of BPA on our health. A lot of people also think that it's almost impossible to make coffee at home and stay away from the dangers of BPA at the same time. Well, not anymore.
There are some incredible BPA-free coffee makers now available on the market made from materials like stainless steel and glass. If you clean your machine on a regular basis and make sure it doesn't have a lot of plastic components, you can be rest assured that it's safe to use.
So, let's find out what a non-toxic coffee maker looks like and what are the top 5 BPA-free coffee machines available on the market.
What to Look For in Non-Toxic Coffee Makers
Material
In order to stay away from BPA, which is found in plastic products, you have to look for coffee makers that are made from either stainless steel or glass. Some devices may contain plastic but make sure it doesn't come in direct contact with the beverage you're making. Even if a manufacturer claims that their plastic is "safe", it would still be harmful when heated to a certain temperature. So, it's best to stick with either stainless steel or glass.
Lining
Although not harmful in its true sense, aluminum lining can make a coffee maker not 100% safe. It has been found that aluminum is a toxic substance and therefore you need to avoid a machine that comes with an aluminum lining.
Parts
The parts that usually come in contact with your beverage include the water reservoir, the filter basket, and the carafe. To check if your machine is completely BPA-free, check the construction of these parts and if they are all non-plastic, chances are your coffee maker is totally non-toxic.
In addition to the above points, also keep in mind that single-serve and drip brewing machines are generally made of plastic. So, if you're looking for a BPA-free option, you will need a different type of coffee maker than the typical machine. Moreover, if your machine has a brew basket made of ABS plastic and their waste tank made of polypropylene, there is nothing to worry about as these are known as BPA-free plastics.
So, to make your choice easier, here are the top 5 coffee makers that are completely non-toxic and safe to use.
Top 5 Best Non-Toxic Coffee Makers
This coffee maker is made from stainless steel and is known as one of the safest machines out there. Whether you want to brew a full pot or just a single cup of coffee, you can use the machine without much effort. It is also fully programmable so that you can set its wake-up timer and just press the button so it starts brewing. The double-walled stainless steel carafe makes sure your coffee stays warm for a long time.
Pros
Easy to use
Aesthetic design
Easy to maintain and clean
BPA free
Cons
This is an affordable choice among all the BPA-free coffee machines available on the market and is made from glass. The brew basket can be swung out for easy filling and is easy to clean. It comes with a programmable clock so you can set the timer in advance and have peace of mind. Hamilton Beach is a well-known brand and it produces durable and long-lasting products.
Pros
Auto shut-off feature
Compact and easy to store
Cleaning cycle reminder
BPA free
Cons
May not be able to produce a very strong brew
CUISINART is the mid-range coffee maker, which is completely non-toxic and very easy to use. If you're looking for a high-quality BPA-free machine that doesn't cost a lot, this product is for you. Its auto shut-off feature, brew pause button, and charcoal water filteration system are some of its most attractive features.
Pros
Easy to clean
24-hour clock and timer
Dishwasher safe
Non-toxic parts
3-year service warranty
Cons
Customer service is not very impressive
Made from stainless steel, this touchscreen coffee maker is probably the best one on our list. If you follow the exact recommended instructions, this machine allows you to enjoy a Golden Cup carafe of coffee. It offers an optimal brewing temperature and one-touch operation for ease of use and time-saving. Bonavita is a trusted name in the world of coffee machines and this one makes sure you get consistent results and the best coffee every time you use it.
Pros
All parts are dishwasher safe
Enhanced showerhead design
Durable stainless steel carafe
BPA-free plastic parts
Cons
May not be affordable for some people
Its stainless steel construction, compact design, and reasonable price make it one of the most preferred choices among all BPA-free coffee makers. It is made from high-quality stainless steel and offers features like a programmable clock, auto shut-off, anti-drip functionality, and easy to use design.
Pros
Easy-view water reservoir window
Pause operation
Built-in warming pad
Automatic shut-off
BPA free construction
Cons
The cup size is 4 oz. instead of the usual 6 oz.
Small showerhead
I hope this roundup helped you choose the best coffee maker for your needs and budget
Conclusion
Many products including coffee makers and other kitchen appliances are made of plastics that sometimes contain a toxic substance known as BPA. While BPA materials are not banned completely anywhere in the world, it's important to know that this chemical is not good for your long-term health. Some people may argue that there are products made from "safe" plastic, which is not harmful. But you need to know that even this type of plastic has to be avoided because it gets dangerous when heated. If you have been searching for the best BPA-free or non-toxic coffee maker on the market, I hope this guide helped solve many of your issues
Tagged:
filter coffee
filter coffee maker
non toxic