The 10 Best Milk Frothers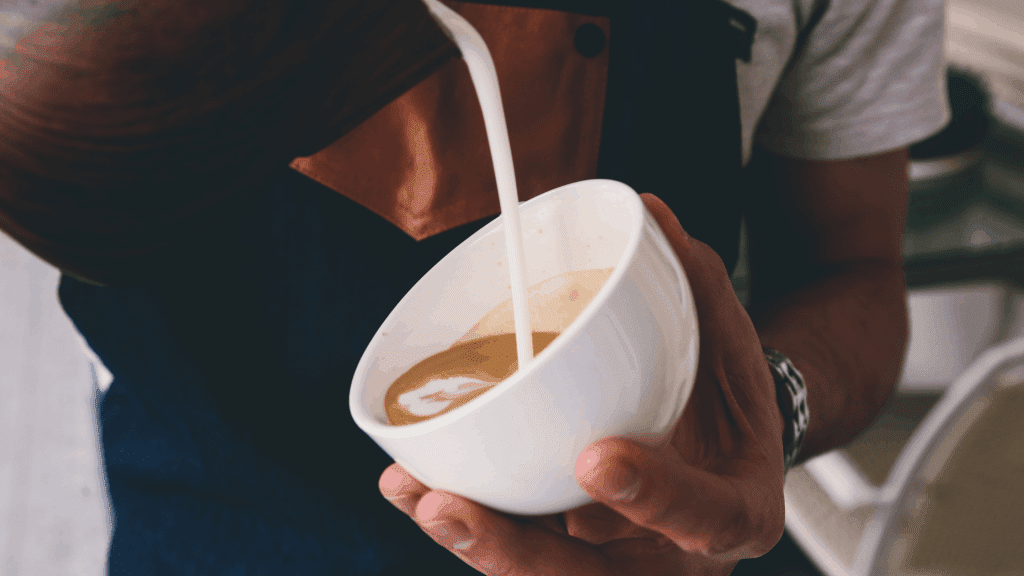 Amongst the most essential items required in the coffee-making process is the milk frother. The device is used for frothing milk and adding air to cold or hot liquid (the equipment helps froth non-dairy varieties of milk as well!) for turning the stuff into lattes or light foam, dalgona coffee, cappuccinos, hot chocolate, etc. With a premium quality milk frother you can turn the morning coffee cup into a frothy and cream-filled retreat in your kitchen.
To brew some coffee like your local cafe at home, here are a few best milk frothers you can find in the market.
1. PowerLix Milk Pro
The PowerLix Milk Pro is a handheld frother and it is a compact and elegant coffee maker that makes creamy foam in around 20 seconds.
The frother is available in the market in three color options: Silver, red and black. The black-colored model is available with a counter stand.
The frother is available with an ergonomic handle and a button for pressing and holding to get milk froth. The frother's whisk is made through stainless steel and it requires AA batteries for operating. PowerLix Milk Pro frother can work with alternatives of non-dairy milk for hot and cold drinks, but you have to note like other handheld frothers, you'll need to heat milk beforehand.
Pros
Reasonable pricing
High-quality froth
Portable
Cons
Separate batteries
Doesn't heat beverages
2. Kuissential SlickFroth 2.0
The Slickfroth 2.0 from Kuissential 2.0 is another low-budget lightweight frother delivering delicate foam. The frother is battery-operated and is available with a powerful motor vibrating to the handle.
Rather than having an on-off switch, Kuissential Slickfroth is available with one button at the handle top, which you must press and also hold to get the froth. After you're done, you need to place the whisk in soapy water while pulsing a few times to clean it.
It is also a good option to mix powders like chocolate or matcha, into milk or prepare other recipes which require whisking.
Pros
Also ideal for mixing powders, like chocolate or matcha, into milk
Has a 2-year warranty
Cons
No counter stand
Doesn't heat milk
3. Secura Automatic Milk Frother
This is an ideal frother that you can display on the kitchen counter, and it is a fine option. The carafe is made through beautiful stainless steel, which is also insulated with a vacuum for retaining temperature.
The versatile frother can also heat the milk if you're enjoying lattes, or it can also be made cold or hold froth for topping up in cappuccinos. The frother holds a single cup for heating and half a cup to froth with more volume.
It is simple to operate, relies on a straightforward and single button. Also, it features a detachable base to pour easily and a brush that can be used for cleaning the machine.
Pros
Reasonable pricing
Froths and heats milk
Cons
Only one setting for foam
Tiny pieces can get lost
4. Aerolatte Electric Milk Frother
This is among the first hand-held frothers in the market. The product is available in different versions featuring artistic stencils, stands, and other decoration options. Also, their tiny motor works at an ideal speed to foam milk, and spring coils specifically get produced. It is among the handiest coffee tools available in the kitchen. It is ideal for handling milk frothing at different temperatures and works like a coffee maker. You just need a reliable espresso machine and you'll be able to whip up cappuccinos and lattes through the comfort of your home.
Pros
Portable
Affordable
Also froths non-dairy type milk
Cons
No milk heating option
Separate batteries
Non-removable whisk
5. Bodum Bistro Frother
The Bodum bistro is the most valuable selection due to its features like one-touch convenience, performance, along with its reasonable price as well. Most of the frothers available in the same price bracket are either hand-hand or manually operated. The Bodum is an electric frother and it roughly froths milk in only a minute. You only have to plug and toggle the switch on a sleek and simple matte black device. Also, the milk heats while it froths, so the users will be able to pour over the espresso to make delicious cappuccinos and lattes.
Pros
Quick frothing
Automatic
Non-dairy type milk frothing option
Cons
Concerns about durability
The switch doesn't turn off with auto shutdown
6. Best Splurge: Smeg Milk Frother
Italian manufacturer Smeg is beloved to make high-quality appliances with the signature 1950's style aesthetic. The milk frother is available with certain features for ensuring great café-quality drinks. To begin, there are certain settings from which you can select and all are controlled with a simple dial. Other than that, the item is available with various attachments for whisk: the notched whisk to froth and a flat whisk when you think of heating milk without frothing. Stainless steel jug froths more than 8.5 ounces milk at once for heating more than 20 ounces.
Pros
Seven settings
More space
Great looks
Cons
Plastic lightweight base
Requires more space
7. Breville Milk Café Frother
A serious coffee lover needs a great high-end frother making tiny bubbles to get the thickest and smoothest foam. The electric frother also has two separate frothing discs meant for different forms of frothing. The latte frothing disc is meant to make creamy and smooth milk, while the cappuccino frothing disc also makes a creamy and thick froth. The frother has onboarding storage for discs, so you won't lose these in the drawer bottom.
The frother is simple to use as you'll only need to fill milk for creating any of the three foam cups, select the temperature, and begin the machine. The equipment supports frothing temperatures from warm to hot, and it also automatically switches off when you reach the temperature.
Pros
More capacity
Dishwasher safe
Temperature adjustments
Different foam choices
Cons
Loud
Expensive
Larger footprint
8. HIC Harold Import Co. Milk Creamer Frother
The HIC Harold is a manual frother and is a more economical model compared to the electrical models. The frother is among the best choices for glamping, traveling, or camping. The frother can be used with a thermos or a travel coffee cup and you get a great brewed beverage
Even though operating in manual, the frother forms rich foam within a minute or less. The lid has an in-built double mesh aerator for easily creating foam, and the carafe also has a simple gripping handle. The HIC Harold frother weighs more than 14 ounces. For a delicious frothy beverage, users just need to add cold or warm milk, place lid, and plunger on the top, and also pump handle for around 30to 60 seconds for making the ideal foam.
Pros
Great design
Dishwasher safe top rack
Simple to use
Cons
Material not durable
Loud
No milk heating option
9. Nespresso Aeroccino
This is for avid coffee lover enthusiasts who love to have their milk in a certain way, the top-rated Aeroccino4 Milk frother from Nespresso performs great in all aspects. The high-quality frother makes either cold or hot milk foam and also heats milk while providing you with many options to get another cappuccino or latte.
For the foam consistency, the frother is highly versatile – and you can select from two foam density levels for making either cappuccinos or lattes. The product tester also describes cappuccino foam as "airy" and latte foam as "dense and velvety smooth". Also, its sleek design ensures simple cleaning and ease of use.
Pros
Multiple foam consistency options
Automatic
Dishwasher Safe
Cons
Expensive
Small opening when cleaned through hand
10. Nespresso Barista Recipe Maker
The milk frother is a great addition to have if you're looking to get the job done precisely and in an effortless manner. The Barista smart frother connects with your phone through the Nespresso app. With the app, you can pick your favorite milk-based coffee recipes to add to the control panel of the frother. You can choose from 13 recipes including mocha, latte, cappuccino, and textured milk meant specifically for latte art. The app also guides you with accurate measurements for adding milk and frothing it to a fine consistency. The frother also has simple touch screen controls. The frother can froth 3.4 to more than 8.45 ounces of milk.
Pros
13 guided recipes to add to the control panel
Evenly heat milk
Consistent foam
Cons
Not ideal to froth non-dairy milk
Expensive
Conclusion
Milk frothers and steamers generally have varying prices. However, some great options are also available at higher prices, so you must consider their quality instead of looking up cheap alternatives. Saving a few bucks to get poor-frothed milk is only money down the drain. These coffee cup frothers are reliable and do everything that you can expect from a milk frother.
Tagged:
best 10
best milk frothers
milk frother review